Health Insurance FAQ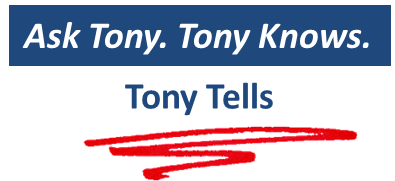 Is medical insurance affordable in Thailand?
There is no question that health insurance is becoming less and less affordable as the cost of healthcare continues to escalate. For families living overseas the costs can be significant if health insurance is not provided as part of their remuneration package.
However, health insurance costs can be reduced by sourcing a provider that will allow you to spread the cost of payments throughout the year, or offer an optional deductible or excess on your chosen plan. In addition, opting to take a reasonable deductible/excess, where this option is available, can often reduce your annual premium by 20% or more. Choosing the right health insurance policy from E-Insure and taking the right advice could also reduce premium costs.
Should expatriates buy in Thailand or in their home countries?
People have a choice, of course. For long-term expatriates there are benefits associated with purchasing a policy locally. Locally licensed health policies are tax deductible for businesses and do not count as a benefit-in-kind for the employee. More importantly, if there is a dispute with an insurer (in Thailand) you can seek recourse through the OIC (Office of Insurance Commission) which protects the consumer by ensuring that the insurer follows the requirements of their policy and the law. Buying an offshore product does not offer such protection and so the old adage of "buyer beware" applies.
Does health insurance cover ALL eventualities/conditions etc. (i.e. what are the real limitations?)
Generally insurers will not cover pre-existing conditions. Other than this, medical insurance plans can cover most eventualities that are medically necessary. This can be costly however. People should study the policy documents carefully before making a commitment. Or preferably, consult E-Insure for advice upon the options available to them in Thailand.
If someone has a large claim, can he or she get re-insured?
And what kind of additional premium can be expected?
If you were to seek to change insurers after a large claim you would be morally obligated to advise them the details of your previous insurer. They in turn would seek information regarding your prior claims history and apply a premium rate commensurate with the health risk that you present. Insurers generally vary in their attitude towards someone who has a history of high claims and a careful check should be made before taking out insurance with any particular insurer.
What illnesses and conditions are not covered by health insurance?
General exclusions will almost certainly include:
Treatment relating to alcohol or drug abuse
Self inflicted injuries
Cosmetic surgery
Dietary supplements
Treatment for addictive or compulsive disorders
Sexually Transmitted Diseases (STD's)
HIV/AIDS
This is by no means an exhaustive list. In addition, insurers will generally not cover pre-existing conditions but terms and conditions do vary from insurer to insurer so it does pay to check carefully.
The other area that insurers tend to avoid, if they offer cover at all, is the routine treatment of chronic conditions because treatment costs can be high and may continue for many years. Common chronic conditions include the following:
Arthritis
Asthma
Diabetes
Epilepsy
Heart disease
What is the definition of a 'Pre-Existing Condition'?
This is any illness or health condition that was known and existed prior to taking out the insurance policy. Health or life insurance policies will often identify a customer's pre-existing conditions before writing an insurance contract for that person. Typically pre-existing conditions are not covered until a specified period of time has elapsed typically pre-existing conditions may never be covered.
Which hospitals can I use?
Generally speaking insurers do not restrict your choice of hospital. Most local insurers have a network of approved hospitals throughout Thailand, and when you present your medical card at any one of these hospitals, they will invoice the insurer directly for the medical expenses for which they are responsible. A list of the Hospital Network Members should be published in your policy handbook for your reference.
What does "elective" medical treatment mean?
It means that you can elect to receive major intervention medical treatment in the country of your choice within the geographical area that your policy covers. This is subject to the terms and conditions of your policy document and the agreement of the insurer's physician.
What should I do if I require in-patient treatment?
You must contact your insurer in advance for pre-authorization if you require hospitalization. In such instances the hospital will provide details of the required treatment costs. The estimated cost of treatment is required to allow the insurance company to determine if such costs are considered "normal and customary". The insurer will then issue the approval conditions.
How can I lower my health insurance premiums?
By accepting an annual deductible on the plan, being prepared to have a co-payment arrangement for your medical costs, or to exclude outpatient benefits. When making claims under the policy check your hospital expenses (Inpatient or Outpatient) for their correctness of charges.
In case of an emergency, what happens if I am physically prevented from contacting the insurer immediately?
You or someone designated by you must contact us as soon as you are able to do so.